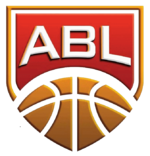 The ASEAN Basketball League, often abbreviated to the ABL, is a men's professional basketball league in Southeast Asia. Six clubs from six different countries of the Association of Southeast Asian Nations (ASEAN) competed in the league's 2009 inaugural season. The league was proposed in Kuala Lumpur, Malaysia and launched on October 1, 2009.
Current: 2013 ABL Season
Edit
The 2013 ASEAN Basketball League Regular Season was the fourth season of competition of the ASEAN Basketball League (ABL) since its establishment. A total of six teams competed in the league. The regular season began on January 11, 2013 and ended on May 19, 2013. Two teams from the previous season, inaugural champions AirAsia Philippine Patriots and Bangkok Cobras did not return for the current season.
TV Partners:
Edit
| Country | Channel |
| --- | --- |
| Indonesia | JakTV |
| Philippines | Fox Sports |
| Malaysia | 8TV |
| Vietnam | HTV |
| Singapore | SuperSports |
| Pan-Asia | Fox Sports |
| Worldwide | GMA News TV |
Ad blocker interference detected!
Wikia is a free-to-use site that makes money from advertising. We have a modified experience for viewers using ad blockers

Wikia is not accessible if you've made further modifications. Remove the custom ad blocker rule(s) and the page will load as expected.