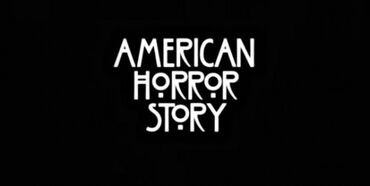 American Horror Story
is a horror television series created and produced by Ryan Murphy and Brad Falchuk. Described as an anthology series, each season is conceived as a self-contained miniseries, following a disparate set of characters and settings, and a storyline with its own "beginning, middle, and end".
The first season, subsequently re-titled American Horror Story: Murder House, takes place in 2011 and follows the story of a family that moves into a home haunted by its former occupants.  The second season, titled American Horror Story: Asylum, takes place in 1964 and follows the stories of the inhabitants of an institution for the criminally insane. The third season, titled American Horror Story: Coven, takes place in the 1800s and 2013 and follows the battle between witches and voodoo practitioners.
Season
Actor
Role

Murder House

(2011)

Connie Britton
Vivien Harmon
Dylan McDermott
Dr. Ben Harmon
Evan Peters
Tate Langdon
Taissa Farmiga
Violet Harmon
Denis O'Hare
Larry Harvey
Jessica Lange
Constance Langdon
Kate Mara
Hayden McClaine
Zachary Quinto
Chad Warwick
Charles S. Dutton
Detective Granger
Eric Stonestreet
Derek
Frances Conroy
Moira O'Hara
Lily Rabe
Nora Montgomery
Alexandra Breckenridge
Young Moira O'Hara
Jamie Brewer
Adelaide "Addie" Langdon
Christine Estabrook
Marcy
Morris Chestnut
Luke
Matt Ross
Dr. Charles Montgomery
Bodhi Schulz
Troy
Kai Schulz
Brian
Michael Graziadei
Travis Wanderley
Celia Finklestein
Nurse Gladys
Eve Gordon
Dr. Hall
Rosa Salazar
Nurse Maria
Teddy Sears
Patrick
Azura Skye
Fiona
Kyle Davis
Dallas
Sarah Paulson
Billie Dean Howard
Shelby Young
Leah
Rebecca Wisocky
Lorraine Harvey
Sam Kinsey
Beauregard "Beau" Langdon
David Anthony Higgins
Stan
Mena Suvari
Elizabeth Short
Malaya Rivera Drew
Detective Barrios
Ben Woolf
Thaddeus Montgomery
Eric Close
Hugo Langdon
Brando Eaton
Kyle Greenwell
Ashley Rickards
Chloe Stapleton
Alessandra Torresani
Stephanie Boogs
Jordan David
Kevin Gedman
Alexander Nimetz
Amir Stanley

Asylum

(2012-2013)

Zachary Quinto
Dr. Oliver Thredson
Joseph Fiennes
Monsignor Timothy Howard
Sarah Paulson
Lana Winters
Evan Peters
Kit Walker
Lily Rabe
Sister Mary Eunice McKee
Lizzie Brocheré
Grace Bertrand
James Cromwell
Dr. Arthur Arden
Jessica Lange
Sister Jude Martin
Chloë Sevigny
Shelley
Ian McShane
Leigh Emerson
Naomi Grossman
Pepper
Fredric Lehne
Frank McCann
Clea DuVall
Wendy Peyser
Britne Oldford
Alma Walker
Jenna Dewan-Tatum
Teresa Morrison
Dylan McDermott
Johnny Morgan
Frances Conroy
Shachath: The Angel of Death
Adam Levine
Leo Morrison
Mark Engelhardt
Carl
Barbara Tarbuck
Mother Superior Claudia
Mark Consuelos
Spivey
Mark Margolis
Sam Goodwin
Franka Potente
Anne Frank / Charlotte Brown

Coven

(2013-2014)

Sarah Paulson
Cordelia Foxx
Taissa Farmiga
Zoe Benson
Frances Conroy
Myrtle Snow
Evan Peters
Kyle Spencer
Lily Rabe
Misty Day
Emma Roberts
Madison Montgomery
Denis O'Hare
Spalding
Kathy Bates
Marie Delphine LaLaurie
Jessica Lange
Fiona Goode
Angela Bassett
Marie Laveau
Gabourey Sidibe
Queenie
Danny Huston
The Axeman
Patti LuPone
Joan Ramsey
Stevie Nicks
herself
Jamie Brewer
Nan
Josh Hamilton
Hank Foxx
Ameer Baraka
Bastien / Minotaur
Alexander Dreymon
Luke Ramsey
Dana Gourrier
Chantal
Raeden Greer
Pauline LaLaurie
Jennifer Lynn Warren
Borquita LaLaurie
Ashlynn Ross
Marie Jeanne LaLaurie
Scott Michael Jefferson
Louis LaLaurie
Lance Reddick
Papa Legba
Robin Bartlett
Cecily Pembroke
Michael Cristofer
Harrison Renard
Leslie Jordan
Quentin Fleming
Riley Voelkel
Young Fiona
Alexandra Breckenridge
Kaylee
James DuMont
Dr. Morrison
Christine Ebersole
Anna Lee-Leighton
Mare Winningham
Alicia Spencer

Freak Show

(2014-2015)

Sarah Paulson
Bette and Dot Tattler
Evan Peters
Jimmy Darling
Michael Chiklis
Dell Toledo
Frances Conroy
Gloria Mott
Denis O'Hare
Stanley
Emma Roberts
Maggie Esmerelda
Finn Wittrock
Dandy Mott
Angela Bassett
Desiree Dupree
Kathy Bates
Ethel Darling
Jessica Lange
Elsa Mars
Celia Weston
Lillian Hemmings
Wes Bentley
Edward Mordrake
Gabourey Sidibe
Regina Ross
Danny Huston
Massimo Dolcefino
Neil Patrick Harris
Chester Creb
Matt Bomer
Andy
Lily Rabe
Sister Mary Eunice McKee
Erika Ervin
Amazon Eve
Mat Fraser
Paul the Illustrated Seal
Jyoti Amge
Ma Petite
Rose Siggins
Legless Suzi
Naomi Grossman
Pepper
Christopher Neiman
Salty
Drew Rin Varick
Toulouse
Grace Gummer
Penny
John Carroll Lynch
Twisty the Clown
Chrissy Metz
Barbara/Ima Wiggles
Major Dodson
Corey Bachman
Skyler Samuels
Bonnie Lipton
Patti LaBelle
Dorra
P.J. Marshall
Detective Colquitt
Ben Woolf
Meep
Lee Tergesen
Vince
Malcolm-Jamal Warner
Angus T. Jefferson
Jerry Leggio
Dr. Bonham
Jamie Brewer
Marjorie
Angela Sarafyan
Alice
Shauna Rappold
Lucy Creb
Kathy Deitch
Young Ethel
Edward Gelhaus
Younger Dell
John Cromwell
Young Arden

Hotel

(2015-)

Lady Gaga
TBA
Matt Bomer
TBA
Cheyenne Jackson
TBA
Wes Bentley
TBA
Kathy Bates
TBA

Chloë Sevigny

TBA
Sarah Paulson
TBA
Evan Peters
TBA
Angela Bassett
TBA
Max Greenfield
TBA
International Broadcast:
Edit
Country
Channel
Germany

Fox, sixx

Spain
Cuatro, Energy, Fox
United States
FX, MundoFox
France

Cine+ Frission

Serie Club

Philippines
Jack TV
Hong Kong
TVB Pearl
Italy

DeeJay TV

Fox

Norway
Fox Crime
Canada
City
Australia

Eleven

FX

Poland
Fox
Sweden
TV11
Asia
FX
Iceland
Stod 2
India
Star World Premiere

Bulgaria

Serbia

Croatia

Bosnia and Herzegovina

Slovenia

Fox Life
Quebec
AddikTV
United Kingdom

Fox

Japan
Fox
Latin America
Fox
Mexico
Fox
Greece
Fox
Ad blocker interference detected!
Wikia is a free-to-use site that makes money from advertising. We have a modified experience for viewers using ad blockers

Wikia is not accessible if you've made further modifications. Remove the custom ad blocker rule(s) and the page will load as expected.