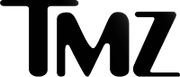 TMZ on TV, or simply TMZ and TMZTV, is an American syndicated entertainment and gossip news television show that premiered on September 10, 2007. The program is generally aired on Fox, The CW and MyNetworkTV affiliates, though a majority of the stations that carry the series are Fox affiliates. It is essentially a television version of its sister operation, TMZ.com, a news website with a heavy emphasis on gossip of celebrities' personal lives, which debuted in December 2005.
International Broadcast
Edit
Country
Channel
 Brazil

HBO Plus
Warner Channel
 Canada

CTV
Fox
CTV Two
E!
 Australia

Arena
GO!
India


Pakistan

HBO
 Middle East

Dubai One
 Philippines

JackTV
ETC
MAX
 Latin America

Warner Channel

 Taiwan

HBO Asia
MAX Asia
Ad blocker interference detected!
Wikia is a free-to-use site that makes money from advertising. We have a modified experience for viewers using ad blockers

Wikia is not accessible if you've made further modifications. Remove the custom ad blocker rule(s) and the page will load as expected.