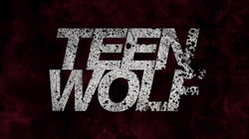 Teen Wolf is an American television series developed by Jeff Davis for MTV. It is loosely based on the 1985 film of the same name. The show's central character is Scott McCall (Tyler Posey), a high school student and social outcast who is bitten by a werewolf while looking for a dead girl in the woods. Scott attempts to maintain a normal life, keeping the fact of his being a werewolf secret from everyone, with the exception of his best friend "Stiles" Stilinski (Dylan O'Brien), who helps him through the changes in his life and body, and another mysterious werewolf, Derek Hale (Tyler Hoechlin).
Teen Wolf premiered on June 5, 2011, following the 2011 MTV Movie Awards. The second season premiered on June 3, 2012 after 2012 MTV Movie Awards. On July 12, 2012, Teen Wolf was renewed for a third season, which includes 24 episodes and the production location was moved to Los Angeles, California. The third season premiered on June 3, 2013 at 10 pm, giving the series a new high on ratings. A fourth season has been confirmed, with its premier unknown. The series has received a generally positive response from critics.
International Broadcasts:
Edit
Country
Channel
United States
MTV
Canada

MuchMusic, MTV

VRAK.TV
Latin America
Sony Spin
United Kingdom
Sky Living
Belgium
Plug RTL
France
France 4
Germany
RTL II
Italy

Fox, MTV

Portugal
Panda Biggs
Turkey
CNBC-e

Bulgaria

Hungary

Poland

AXN

AXN Spin

India

Pakistan

South Korea

AXN
Asia
BeTV
Australia

Fox8

Seven Network

Spain
Neox
Austria
ATV2
Ad blocker interference detected!
Wikia is a free-to-use site that makes money from advertising. We have a modified experience for viewers using ad blockers

Wikia is not accessible if you've made further modifications. Remove the custom ad blocker rule(s) and the page will load as expected.